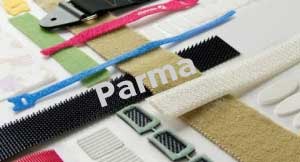 Professional Die-Cut Tapes Supplier in Dubai
Are you searching for the perfect Die Cut Tapes Manufacturers in Dubai? Parma Impex Private Limited is the professional Die-Cut tapes manufacturer, wholesale supplier, trader, importer, and exporter in Dubai that make sure to deliver the finely finished and accurately designed and developed Die-Cut tapes to match your precise requirements at affordable prices.
Expert Team of Professionals
We are a Delhi based Die-Cut Tapes manufacturing company engaged in supplying a wide assortment of Die-Cut tapes in Dubai as well. We make sure to produce and provide the pressure-sensitive tape to fulfill the precise requirements of our valued customers. Contact us for your bulk orders requirements of Die-Cut Tapes.
Vast Range of Dies
We have the latest machinery in our manufacturing facility to produce a vast range of die-cut tapes. We use the advanced technology, tools, and techniques to deliver the various shapes and sizes die cut as per the specific requirements of the customers. Our offered range includes squares, triangles, round shapes and much more.