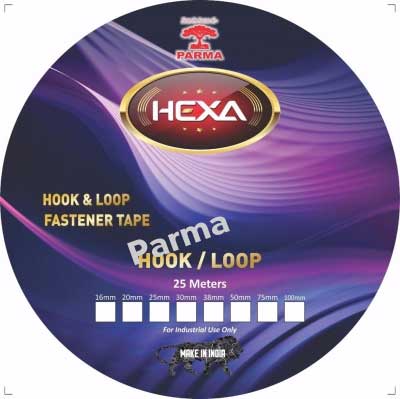 If you are looking for the best wholesale supplier of Hexa Fastener Tape in Dubai then you have arrived at the right place. We at Parma Impex Private Limited is committed to providing an excellent range of best quality products in Dubai at the most competitive pricing in the market.
Best Fastening Solutions
Being a Delhi based Hexa Fastener Tape manufacturing company, we also provide our fastening solutions in Dubai. We are prominent manufacturers, wholesale supplier, trader, importer, and exporter of Hexa fastening solutions in Dubai that offers long-lasting and highly qualitative products to meet the varied requirements of our customers.
State-of-the-Art Manufacturing Unit
We have a state of the manufacturing facility where all our Hexa Fastener Tape are manufactured and tested under the guidance of our experts. All our produced hexa products are strictly checked on various parameters to meet the international quality standards. We offer a unique variety of hexa in various colors, widths, and lengths.