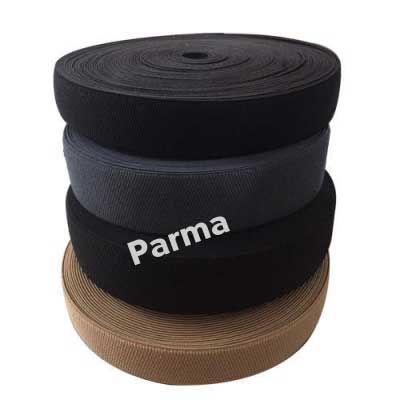 Are you looking for the best quality Footwear Elastic Tape in Europe? We are the renowned Footwear Elastic Tape manufacturer, wholesale supplier, trader, importer, and exporter that ensures to deliver the unmatched range of quality to all our valuable customers. Contact us to avail our high-quality footwear elastic at the most competitive prices.
On-Time Delivery
We at Parma Impex Private Limited firmly believes in providing value to all our esteemed clients. That's why we leave no stone unturned to meet the client's expectations. We ensure to deliver Footwear Elastic Tape within a stipulated period of time. You can contact us for all your bulk order requirements of footwear elastic.
Numerous Colors Options
We are a Delhi based footwear elastic manufacturing company that also provides Footwear Elastic Tape in Europe. You can choose from our numerous color options as per your suitability. We use the latest technology and have a well-equipped manufacturing facility where all our products are manufactured and tested before delivering it to the customers.