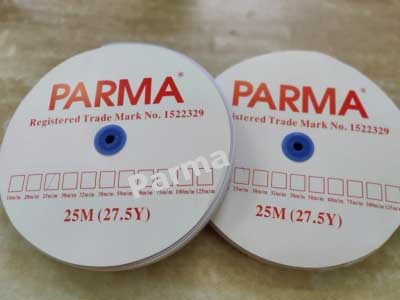 Are you searching for Parma Tape in Europe? If yes then you can trust us. Parma Impex Private Limited is the top Parma Tape manufacturer, wholesale supplier, trader, importer, and exporter in Europe that ensures to deliver the stunning, and highly functional range of Parma products.
Dedicated and Expert Professionals
We are a Delhi based Parma products manufacturing company that delivers a variety of Parma Tape in Europe as well. We have a dedicated and passionate team of skilled professionals who have deep knowledge and experience of working in this domain for many years and produce the best products in the market.
Customized Parma Solutions
Our professionals are experts in providing customized Parma Tape. We can customize it in terms of colors, materials, sizes, and patterns. Whatever be your requirements of Parma fastening solutions we at Parma Impex will fulfill all your needs or demands by offering various options at the best possible pricing in the industry.