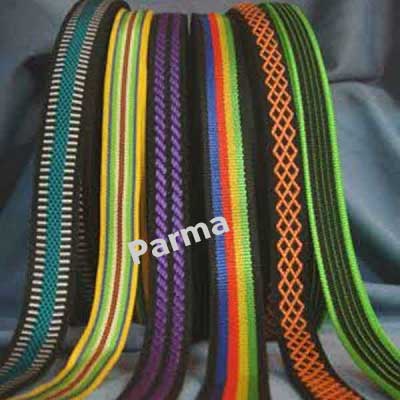 Are you looking for the best Polypropylene Webbing Tapes manufacturer in Europe? Parma Impex Private Limited is the leading manufacturer, wholesale supplier, trader, importer, and exporter of good quality Polypropylene Webbing Tape in Europe that you can rely on for the on-time delivery of your bulk order webbing tapes requirements.
Highly Demanded in the Market
Being a Delhi based manufacturer of Polypropylene Webbing Tapes, we are also offering these superior quality PP Webbing Tapes in Europe. Our professional team of experts utilizes high-performance materials. Due to excellent quality, high durability, these are largely demanded various applications like school bags, safety belts, helmets, and sports equipment.
Wide Range of Polypropylene Webbing Tapes
We offer Polypropylene Webbing Tape in a variety of designs, colors, and thickness to suit the exact requirements of our clients. We cater to the varied demands of our customers in an efficient and cost-effective manner. All our delivered products are made of optimum quality of polypropylene and are strong, and long-lasting.