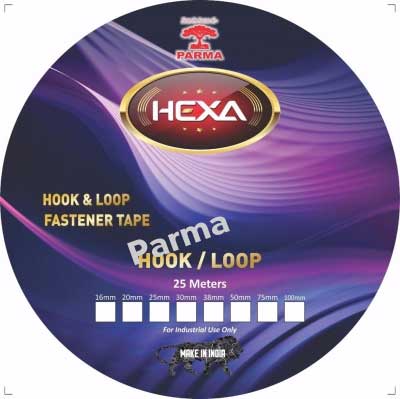 We Strive for Excellence
We are the prominent manufacturer, wholesale supplier, trader, importer, and exporter of Hexa Fastener Tape in Delhi. Our products are highly qualitative, durable, and cost effective. You can count on us for getting the best quality products at the best prices in the market. We make sure to offer excellent fastening solutions.
Well-Established Manufacturing Facility
Parma Impex Private Limited is a well-known name in the industry for offering an unbeatable range of Hexa Fastener Tape. We have a well-established manufacturing facility where our dedicated specialist's design and develop these Hexa Fastener Tape to meet the varied requirements of prestigious customers. We make sure to produce international quality matched products.
Wide Range of Products
We always make sure to exceed the expectations of our valuable clients. We do understand that every individual has its own requirements that' why we are involved in offering a wide gamut of Hexa Fastener Tape. We offer great options in terms of lengths, widths, material, and colors so that you can choose the best suitable for you.