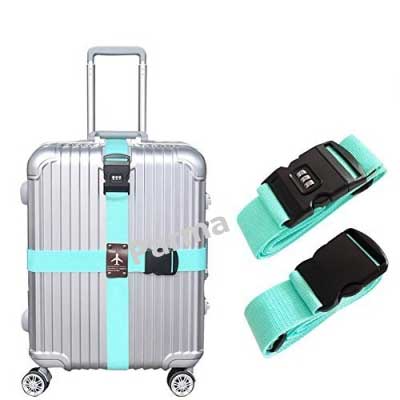 Secure Your Bag With Our Luggage Straps
Whether you have hard side suitcase or softside suitcase sometimes a clasp or zipper breaks particularly when the bag is overpacked. If you want to keep your bag closed and finding a solution to such worse situations while traveling then our manufactured Luggage Straps in Delhi is the perfect solution for you.
Top Manufacturer & Supplier of Luggage Straps
Parma Impex Private Limited is the top luggage straps manufacturer, wholesale supplier, trader, importer, and exporter who use the high-grade material to deliver the topmost quality of luggage straps. So, add peace of mind wherever you go and enjoy your journey in a hassle-free manner with our wide range of luggage straps.
Colorful Luggage Straps
Now you can easily spot your bag with our colorful assortment of luggage straps. We offer varied colors options for the customers to choose from. All our delivered products are quality tested in compliance with the industrial set standards. Our specialists also ensure to provide a flawless finish and durable product to safeguard your luggage.