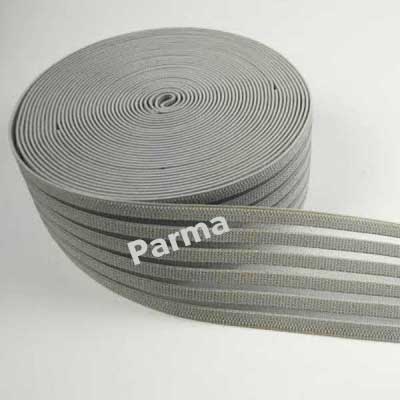 Medical Elastic Tape With Excellent Stretchability
Parma Impex Private Limited is engaged in offering premium quality elastics that is widely used for medical applications. Our manufactured Medical Elastic Tape in Delhi is largely demanded in the healthcare industry due to its excellent softness. We use high-quality material to manufacture and supply the good stretchability elastic to all our clients.
Leading Player in the Industry
We are the leading manufacturer, wholesale supplier, trader, importer, and exporter of medical elastic tapes in Delhi that uses the quality raw material to deliver the best possible elastic for medical purposes. We have a state-of-the-art manufacturing facility, and advanced machines to carry out the manufacturing process of medical elastic to its perfection.
Customized Solutions
No matter what size and color of medical elastic tapes you need, we will fulfill all your specific medical elastic requirements at the most competitive prices in the market. We can also customize medical elastics in terms of sizes, colors, patterns, material, and other specified requirements. Contact us to get the unmatched elastic for medical and surgical applications.