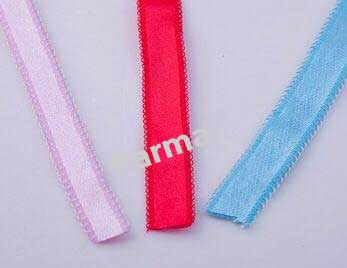 Are you searching for the long-lasting Garment Elastic Tape in Mumbai? Parma Impex Private Limited is the right company for you to get the durable garment elastic for all your requirements. We are the leading Garment Elastic Tape manufacturer, wholesale supplier, trader, importer, and exporter providing a qualitative and unmatched range of garment elastic tape.
Vast Variety of Garment Elastic Tapes
We are a Delhi based garment elastic manufacturing company which is also supplying a vast variety of Garment Elastic Tape in Mumbai. Our dedicated experts offer a variety of colors, materials, lengths, and thicknesses in our garment elastic to meet the varied requirements of all our prestigious customers. Due to high strength, our products are highly in demand.
Key Characteristics
Our garment elastics tape are well appreciated in the market due to excellent elasticity, high strength, perfect design, and high durability. Our garment elastic tapes also have high tensile strength and possess tear resistance property. You can avail of our unmatched garment elastics in various color options at the best prices in the market.